Index
This site posts the current publicly accessible events and talks (in German).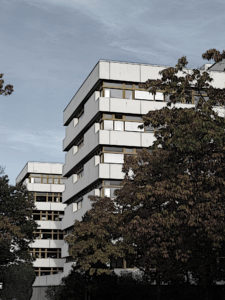 The Chair of Automatic Control (Lehrstuhl für Regelungstechnik) at FAU is part of the Department Electrical Engineering (EEI) of the Faculty of Engineering.
Our research activities focus on the analysis, modeling, control, and optimization of dynamical systems with applications ranging from mechatronics and robotics to process control and energy related applications. We have a long-time experience with bringing research into practice and maintain close and successful cooperations with industrial partners. We are responsible for the education in control engineering within the bachelor and master programs at FAU and therefore also cross the bridge towards the other departments of the Faculty of Engineering.
Professors
Professorship for Automatic Control
Technical staff
Technical employee (mechanical engineering technician)
Research Assistants
If you want to apply as a PhD student or Postdoc at the Chair of Automatic Control, please submit your application including cover letter, CV, certificates, recommendation letters etc. via email. Requirements are a master/diploma or Ph.D. degree in electrical engineering, mechatronics or related studies.
Student Assistants
Open positions for students are listed here.
The Chair of Automatic Control was founded in 1966 with the appointment of Prof. Herbert Schlitt. After his retirement in 1997, the Chair was headed by Prof. Günter Roppenecker. In 2019, Prof. Knut Graichen was appointed to the Chair of Automatic Control.
More information on the current members of the Chair , open positions as well as public events/talks and contact information can be found on this side. For the research and teaching profile, please refer to the respective links.
Cauerstraße 7
91058
Erlangen
Bayern
Travel Information: